Using podcasts to learn
Dear students,
A few years ago I listed some of the podcasts I think students should be using to practice English listening and other skills. With the ebb and flow of technology new podcasts have come up with new ideas and new presenters, so here's an updated list of the podcasts
Please, remember:
So… without much ado, here's my list of English Learning Podcasts (it's not a comprehensive list, but it's a good starting point):
Believes Unasp Sabbath School Podcast – I had to start with my own podcast, of course. After all, I am the compiler of this list. A combination of bible study and English tips such as pronunciation and vocabulary delivered on a daily basis – available on any podcast platform. The motto is English and the Bible = Information and Transformation https://www.spreaker.com/show/believes-unasp-sabbath-school
2. 6-Minute English podcast – produced by the BBC with 2 hosts always asking some challenging questions found in the news. It always presents some new vocabulary and context for its use.
http://www.bbc.co.uk/worldservice/learningenglish/general/sixminute/
3. All Ears English podcast – 2 chicks always teaching some cultural and language point in the English spoken in the US. Beware: one of them slurs and speakstoofastasifshecouldntbotherwhethershesunderstoodornot.
http://allearsenglish.com/
4. Aprende Inglés con la Mansión del Inglés – 2 dudes (one from Belfast and another from London) host the show with good humor and focus on a teaching point. Emphasis on Spanish speakers http://www.inglespodcast.com
5. English Experts Podcast – Produced by non-native English speakers focuses on the common needs of Brazilian English learners.
https://archive.org/details/EnglishExperts-Podcast
6. ESL Podcast – The host for the podcast is Dr. Jeff McQuillan, directly from sunny Los Angeles, and he helps read the scripts and provides explanations for them.
https://www.eslpod.com/website/
7. Inglés en la oficina -it's a podcast series produced in Spain by Sandra and Colby with situations related to the office and work world. https://www.acast.com/inglsenlaoficina/english-podcast-36-problem-pairs
https://itunes.apple.com/us/podcast/ingles-en-la-oficina/id1074690749?mt=2
8. Inglês Online Podcast – a podcast produced and hosted by Ana Luiza Bergamini, a Brazilian now living in London, with tips of idioms and phrasal verbs for Brazilian English learners – intermediate to advanced.
http://www.inglesonline.com.br/category/podcast-inglesonline/
9. Inglês Todos os Dias – it's a podcast produced by an American family based in Brazil. Tim and Tammy produce weekly short mini-podcasts with expressions and idioms that his students frequently confuse or ask about.
http://www.domineingles.com.br
10. Luke's English Podcast – produced and hosted by Luke from England – it's a very good way to expose yourself to British English. But it requires a little patience usually no shorter than 45 minutes.
http://teacherluke.co.uk/
11. Real Life English Podcast – Founded by three young passionate, world traveling, native speaking English teachers, RealLife is a community based learning portal whose mission is to inspire, empower, and connect the world through English, both online and in-person. Oh Yeah!
http://reallifeglobal.com/radio-podcast/
12. Richard Vaughan Live podcast – controversial Texas-born Richard Vaughan has painstakingly been trying to teach English to Spaniards. His ramblings are quite entertaining. I love the episodes when he loses his temper with some of his on-air students.
http://www.ivoox.com/podcast-richard-vaughan-live_sq_f180769_1.html
13. VOA's Learning English Podcast –
dating back to their shortwave transmissions even before the Internet, VOA has been my companion with good quality of listening content on American history, words and news.
http://learningenglish.voanews.com/podcast/0.html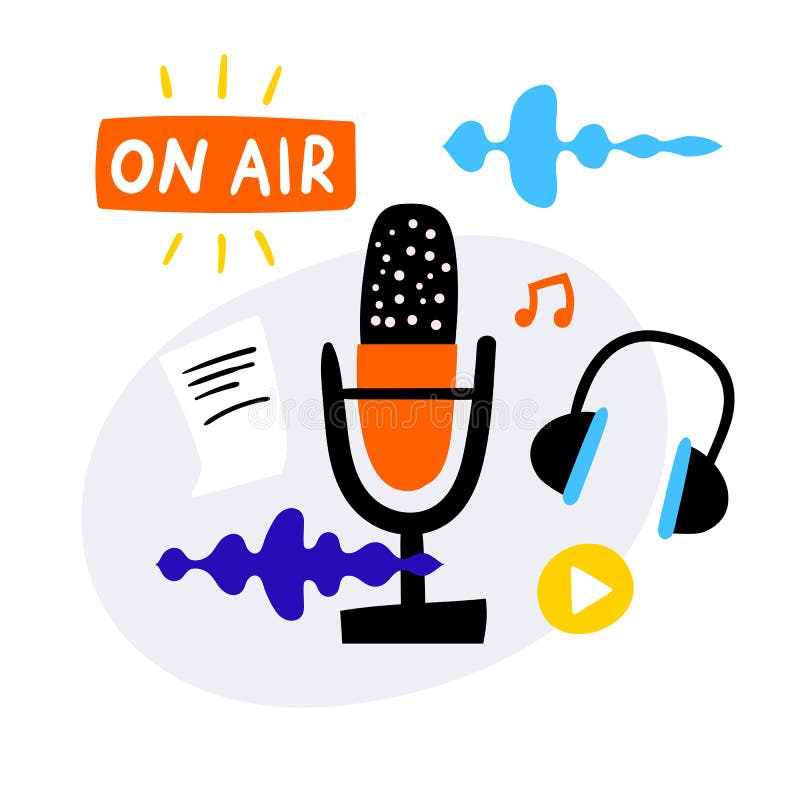 Happy Listening,
Mo