This week, a friend of mine, who happens to be a psychologist, asked us if we were that sort of people who made resolutions for the new year. Naturally she said that was fine but the best would be to review the past year and be grateful for all things done or left undone. The new year will bring its own challenges and rewards.
Following her advice let me share with you a little of what my year was like: Of course the sensation is that 2020 hasn't ended and it will continue with its miseries well into 2022 – but even in the midst of a global pandemic we were able to move house – from a noisy and polluted apartment in the very heart of a metropolis to the clean air of the country – just 130 km away from the city of São Paulo but it feels like its 1,300km away.
The adaptation has been smooth and wonderful… from the very first day we got used to the country – of course, Luther, the cat, took two days to adapt but now he loves his expanded territory. Some drawbacks with a mouse showing up in the laundry area, a snake in the patio and a few frogs in the garden … but all part of nature, right?
The pandemic allowed us to move since I'm working online but it also brought the challenges of companies cutting down expenses and "streamlining" their language teaching benefits offered to their staff. I lost important corporate clients to Covid (they're still alive, thank goodness – it was economics not viral) but they decided to cut costs and adopt online platforms for employees to self-study instead of using flesh and blood teachers like moi (the future will tell their mistake).
My income drop was significant – around 40% of my monthly income suddenly disappeared – while expenses increased because of the new home and maintenance costs of the old apartment. We thought we'd be able to sell it within 6 months but that didn't happen. Now in 2022 we will try to rent it… great location and size – 3 bedrooms near the financial district of São Paulo – hopefully we will be able to rent it to nice people.
Slowly in June and July I started to get new students to fill the gaps left by the corporate ones … still a long ways to go… but hopefully we will get there.
I still value life quality, more than ever, so I don't want to be teaching back-to-back classes for 6-8 hours a day. Unhealthy at so many levels.
On the academic level I tried to cut my class times from 60 to 45 minutes – thought they would be more productive – however, at the end of the day, students are paying for 45 minutes of lesson but enjoying 15 minutes more of free English time. Back to the drawing board.
I loved to see my students who stayed on developing and blooming in their confidence when using English – their listening, reading, speaking have improved significantly. Mind you, their writing is not what it should be – partly my fault, because I didn't push them hard enough to write essays and other sorts of texts. But even so, one of them writes beautiful academic articles (can I call them beautiful?). Writing is also the least favorite activity among my learners. My chest was stuffed with pride when my student got band 7 on IELTS having studied less than 3 weeks for the exam.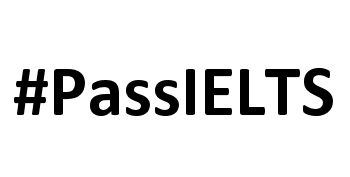 On another professional level, as a remote interpreter – I attended a very good course this year at Associação Alumni to learn more about the new world of remote interpreting, the resources, techniques and gadgets – while also networking with the teachers and classmates – remotely, of course. I am a pretty reserved person so networking is a challenge for me – but one must try. Looking forward to developing a more relevant profile as a remote English, Spanish and Portuguese interpreter in 2022.
Yes, 2021 was a tough cookie to chew (almost as hard as the Christmas cookies my flower baked, please don't tell her), but it had its many surprises, even with me in December becoming a choir conductor – bear in mind I had never done that before and my musical education is limited to say the least. But that's life… full of surprises – some pleasant , others not, but always contributing to growth.
Happy New Year and looking forward to seeing you on the other side.
Cheers
Mo