This past weekend, Thiago, an English learner messaged me asking: "What's right to say: "That's he singing" or
"That's him singing"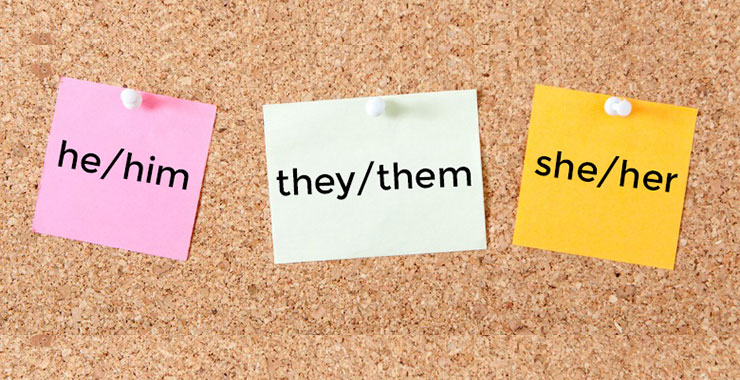 And he added a compliment😋: "Hello, you know you are the wisest one to answer to me this question Which of this two sentences are right? Is right?"

My first inclination was to answer: "Well, firstly, let us learn the difference between THIS and THESE". LOL… but, actually I sent him the following answer:
"[It is + nominative pronoun/subject pronoun] is generally regarded nowadays as hyperformal, and its use, even in written English, tends to be restricted to cases where the pronoun is followed by a relative clause, as in:
It is I who am to blame.
contrasting with informal
(*)It's me that's to blame.
You are unlikely to be criticized by anybody – except the most ardent, dyed-in-the-wool purist – for saying, or even writing, "It's me" rather than "It's I". Indeed the juxtaposition of inherently informal contraction it's with formal 'I' would even strike most speakers as rather ludicrous! – so stick with "that's him" 🤪

Thiago replied: "I said this and a girl from US told me it's not correct"🤔

Moacir Sena: "And … who cares? – do you know everything about the Portuguese language just because you're Brazilian ?! Native speakers mostly never know how their language functions – they just use it 😋 – I'm never a stickler for details …"
Thiago: Hahahaha. So I also wasn't wrong?🤔
Again I was tempted to correct him say: "Wasn't I wrong?!" but let it pass.

Moacir Sena: Wrong is such a strong word. 🤔There is no Academy of the English Language to dictate what's right or wrong and if there were such an institution people would disregard it – so in language matters better focus on:
Usage: what do people use or say?
Clarity: can others understand what I'm saying?
Taste: do I like it?
Register: it depends on the place, time and public to receive the message. Thiago replied: "Interesting. Wise words. I (sic) gonna say as they say. Even if it is grammarly (sic) weird hahaha."
My advice to Thiago: Read, my friend. Read a lot. Read good books and articles from good magazines and serious newspapers. Observe the way the phrases are written and flow. Watch lectures and good documentaries where you will have a clear exposure to the language. And keep on learning.
Cheers,
Mo