I've been a teacher of English and Spanish for over 25 years and I've never let the fact of my nationality or birthplace affect my professional performance. Never believed that anyone could be a teacher – it's way more than skills, it's a calling. Born in Brazil,, born at home because I wanted to be close to momma (lol), my mother tongue is Portuguese with a Paulista accent and proud of that. As anyone should be proud of their heritage.
My first contact with English was at school when I was 11 years old and as English was replacing French and Latin as the foreign languages taught at public schools I was fortunate enough to have an amazing teacher (whose name I've forgotten, I think it was Maria Cecilia, but not sure) who gave us a great basic structure of the English language in the 9 months she taught us. We'd copy her texts from the blackboard, we would repeat what she said, we would try to memorize verbs and their conjugation. No visual or audio resources. Remember it was a public school in Piqueri, a low income middle class neighborhood in São Paulo, Brazil. Yes, some of my classmates had parents who were doctors, lawyers, teachers and housewives. Some had money – even a telephone and a car. Not my family's case either way). Others came from the shacks in the "Buraco Quente (Hot Hole)" favela near our school (that already in the early 70s).
Yes, Still today I don't know every single word of the English language or I may mispronounce some words. So do native speakers.
Teaching a foreign or second language is more than just your mommy singing lullabies to you in that language when you were born.
It takes hard work, constant studying, and passion for the subject matter.
I'm not saying native speakers cannot be great language teachers, but it's undeniable that a teacher who also went through the process of learning that language can not only empathize but also provide strategies for their students.
Of course many people who don't know better still think that a language teacher is not a professional but a person born in a place where English, French, German is spoken, period. Wanna learn Portuguese? Don't look for a professional teacher, get a Brazilian or Portuguese national to teach you. If you get your lessons for free or almost free, even better. Yes, Virginia I'm being sarcastic.
The list above from LinkedIn shows the priority that many language schools have – they not even bother to say "native-like" teacher – why? Because that's what their clients are demanding. It's a reality, not a myth, Virginia. Certifications, professional history or experience are often not necessary. And let's not get started in cases that I witnessed when the school would pay MORE for the native teacher than the local indigenous educators.
I've seen cases that students asked for that "tall, blue-eyed man to be their teacher because he looked native. "But hey, he's Swedish not from an English speaking country". Students would say: "close enough!"
Also I've witnessed cases when a Black British person would be turned down as a teacher because he didn't have the "qualifications" – I think you get my gist.
Prejudice is alive and well in different manifestations of the human heart and it's no surprise it is so present in a humanistic career as language teaching.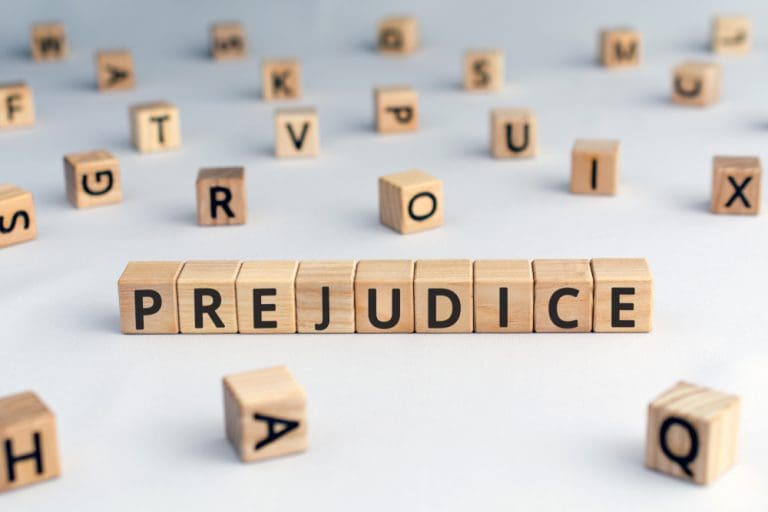 What can be done?
The British Council, yes, the British Council well known for their neutrality, right? published the following back in 2014:
"If you start questioning these practices (preferring native teachers), you are likely to hear one or all of the following excuses:
1. Students prefer NESTs
2. Students need NESTs to learn 'good' English
3. Students need NESTs to understand 'the culture'
4. NESTs are better for public relations
They go on: " So why does this obsession with 'nativeness' refuse to go away? Because for years the English language teaching (ELT) industry told students that only NESTs could teach them 'good' English, that NESTs were the panacea for all their language ills. But let's be blunt and have the courage to acknowledge that the industry encouraged a falsehood which many of us chose to turn a blind eye to while others assumed they could do nothing. I feel this needs to change".
"The good news is that positive changes are already taking place. TESOL France has issued a public letter condemning the discrimination of NNESTs. Some of the most renowned ELT professionals such as Jeremy Harmer and Scott Thornbury, as well as organisations such as the British Council Teaching English team have already expressed their strong support for the TEFL Equity Advocates campaign I started, which fights for equal professional opportunities for native and non–native teachers."
And I make theirs my words: "And you can help bring about the change too in numerous ways that were outlined here. So stand up, speak out and join the movement."
(Source: https://www.britishcouncil.org/voices-magazine/native-english-speaking-teachers-always-right-choice)
Cheers,
Mo