Today, one of my students, Isabella, returned after a 2-month-long trip to the US – one month she spent studying English at Kaplan International English School in Chicago and one month traveling across the US – a few days in Seattle, then on to San Francisco and ending her tour in Miami, Fl. "The best city by far was Chicago. It's vibrant, culturally diverse with amazing restaurants, museums and great music", she said.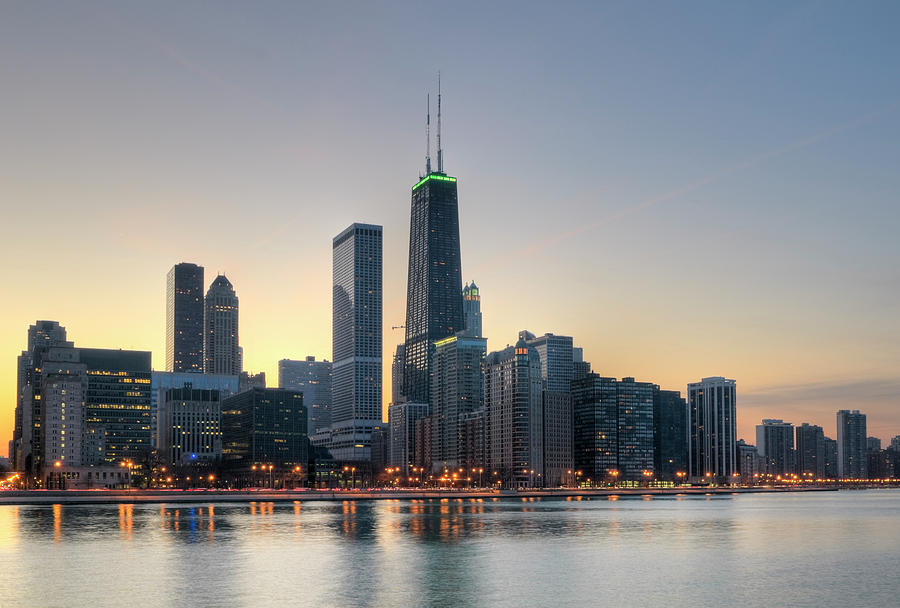 Well, she had been very anxious about her arrival at the airport and customs and immigration. We practiced what she should say if questioned by the immigration officer, what might happen and she said it all went smoothly. The only drawback was that she arrived at O'Hare's Terminal 5 and she had to go to Terminal 1 to catch the metro rail to downtown Chicago. The access information was a little difficult and it was a little bit of a hassle for her to get to the other terminal. From downtown she used an Uber driver to take her to her niece's apartment at the University of Chicago on the South Side.

She told me it was a bus commute of around 25 minutes from where she was staying with her niece to the language school downtown. She could observe the wide diversity of people and nationalities and after one week the regular passengers were already greeting her. And sometimes she would call an Uber Pool so she could meet other passengers and try to practice her English.
At the school she was assessed as an A2 student and placed in a classroom with some 15 students from the Arab Emirates, South Korea, China, and Colombia. Her first teacher was a nice man but who spoke way too fast and when she asked for some explanation about a point in the lesson he would not give her an answer. After one week she asked for another teacher – this time it was an Englishman (yes, I know, an Englishman in Chicago – great version for Sting's song – An Englishman in New York) and he spoke more clearly and pausedly.  Her teacher referred her to listen to Ted Talks and watch episodes of "Friends".
"The biggest issue",  Isabella went on, "that I had with the school was the lack of a good language laboratory".
Since she was familiar with the language lab concept from her years studying English in Brazil she had been expecting state-of-the-art facilities. She commented: "After 3 hours of classes I thought I would  spend at least 1 hour in a lab listening and recording my speech but it was very small and restricted." 
"Of course, nothing compares to the experience of being in another country surrounded by the language you're learning, however, I found out that people were not very patient with me. Many people spoke too fast and when I tried to ask for something, for example, they'd say 'do you speak Spanish?' "  
I asked Isabella if before leaving they'd reassessed her English level at school and she said it was raised to a B1, which she thought was much too soon.
Academically she didn't have anything more than what she could have had in Brazil. This outcome strengthens my advice: use your time and money to study English in your own home country and then go to an English speaking country for practice, attend a course in photography, art, whatever, in your target language. The return will be much more satisfying.
Cheers,
Mo